The Which? Report
Which? Magazine has kindly given us permission to publish on our website their report on hearing aid retailers in the UK. In that report they surveyed over 560 of their own members to find out their experience with buying a hearing aid in the UK.
The retailers were assessed on their level of service, pricing, knowledge of their staff and the quality of their testing facilities. I am pleased to say that local independent retailers came out top in all areas.
Obviously we are keen to show you this report as we are the main route to the independent hearing aid market in the UK and it reflects rather well on us. It should be noted however that we do not have a relationship with Which? magazine and we had no influence on the production of this report.
Everything below this line is credited to Which?
------------------------------------------------------------------
Hearing aid providers rated for service, facilities and the products they offer. Discover which providers topped our poll of hearing aid wearers.
Getting a hearing aid is not just a one-off transaction - regular aftercare and check-ups means that your relationship with your hearing aid provider can last for years.
To help you find the best provider, we surveyed more than 568 Which? members who bought a hearing aid from high street retailers including Boots Hearing Care, Amplifon, Specsavers Hearcare and Hidden Hearing about their experiences . We asked hearing aid customers about the range of products they were offered, hearing aid prices, customer service and facilities at the UK's biggest hearing aid retailers. The table below shows how each of the providers covered by our survey compare.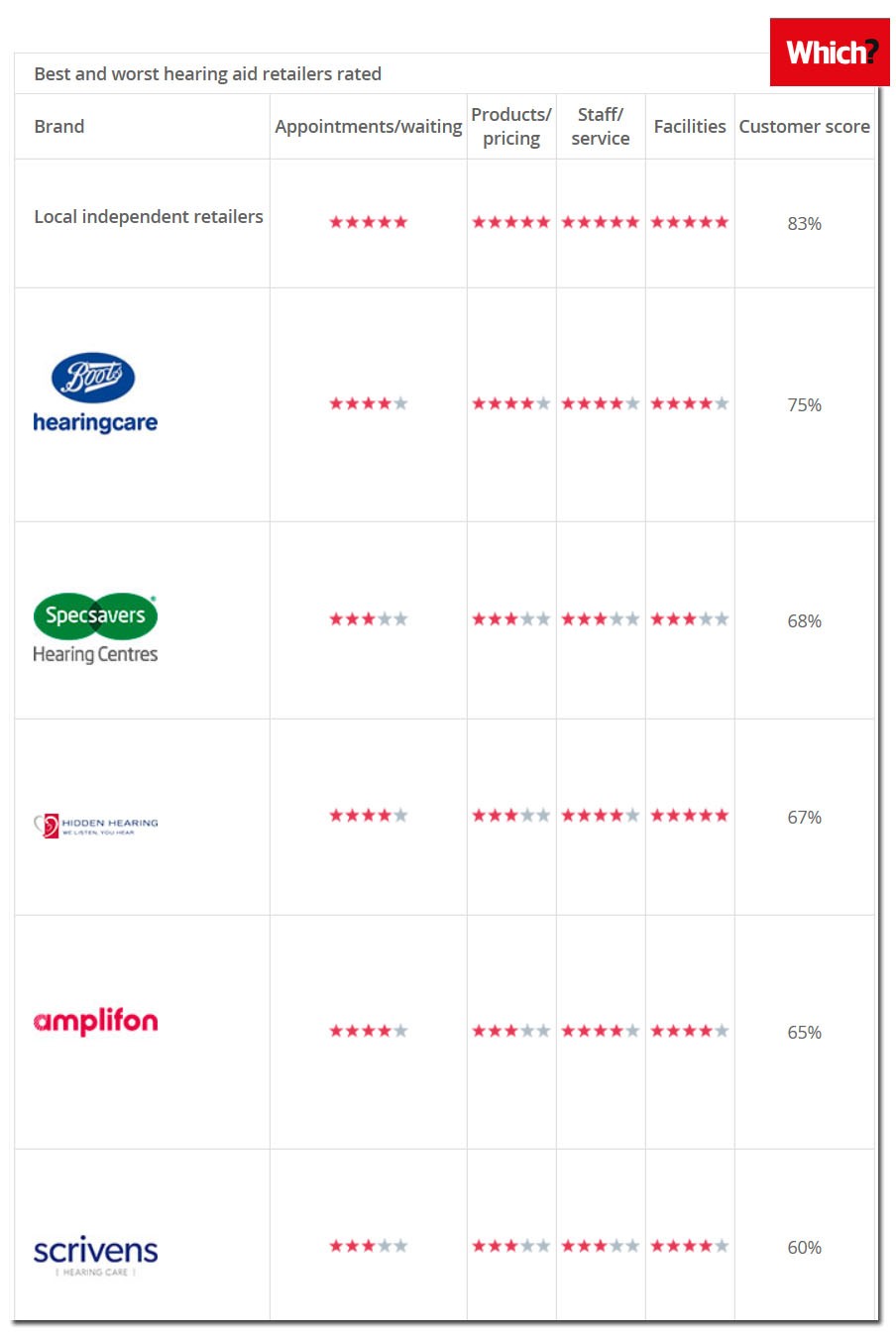 Which also did a similar survey back in 2014. Local independent retailers also came top then as well, as shown in this table.
---