Bernafon Acriva 9 Hearing Aids & Reviews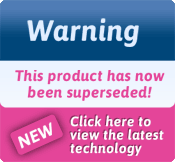 Launched in 2013 this range is Bernafon's most advanced hearing aids to date. Available in a variety of styles and colours. The Acriva 9 has since been superseded by the Juna 9
Technology rating
High Street Price
£2100
Our price

£1395
For Free Expert Advice
8am to 8pm 7 days a week
The Bernafon Acriva 9 was launched in 2013 and is the top level of technology in this range of hearing aids. This range is Bernafon's most technically advanced to date and offers more features than ever before.
The Acriva range feature Bernafon's new Audio Efficiency 2.0 technology which has led to some innovative new features as well as better sound quality.
The Acriva 9 is available in the following styles:
BTE (Behind The Ear)
RITE (Receiver In The Ear)
ITE  (In The Ear)
ITC  (In The Canal)
CIC  (Completely In Canal)
IIC   (Invisible In Canal)
The Bernafon Acriva 9 comes with a wide range of excellent features including Bernafon's unique ChannelFree™ signal processing. This technology works on the concept that sound will retain a clearer and more natural quality if the signal is not split into a defined number of sound processing channels. It also means that the hearing aids will continuously adjust their gain as the signal is not being split between these different channels.
Other features include:
Adaptive Feedback Cancellation Plus – This feature helps to get rid of any unwanted whistling noises that may occur.
13 Listening Programme Options – Allows you to personalise your hearing aids
True Directionality™/Adaptive High-frequency Directionality – This allows the microphones to adjust and adapt to different sounds, depending on where the speech is coming from
Adaptive Noise Reduction Plus – This feature helps to eliminate background noise keeping speech sounds clearer. The Acriva 9 has 4 control states for this feature
Transient Noise Reduction – Helps to suppress sudden unexpected sounds
Frequency Composition – This is a new feature from Bernafon which lowers the frequency of sounds to increase audibility
Wireless Binaural Coordination – With this technology, your hearing aids can actually communicate with each other and share information to further improve your listening experience.
Environment Optimiser – Helps to improve your listening in different environments
Data Logging – This feature will record the activity of your hearing aids so your audiologist can analyse it and make sure you are getting the best out of your hearing aids.
Live Music and Cinema Programs – These can be used to adapt the hearing aids for different listening situations
Acriva 9 hearing aids are also wireless compatible and so Bernafon have developed their own range of accessories to enable you to connect with a number of different audio devices. These accessories include: 
SoundGate 2– This device streams the sound from your bluetooth devices (mobile phone, MP3 player).
Remote Control – Allows easy control over your basic hearing aid functions such as program and volume settings.
TV Adaptor – This will transmit the sound from your TV directly into your hearing aids.
Phone Adaptor 2– Gives you hands free connection to your landline phone.
In conclusion, the Acriva 9 was launched in 2013 to become Bernafon's most advanced hearing aid to date. This is the higher level of technology in the Acriva range and offers a wide range of excellent features. It is also available in a number of different styles and colours to suit each wearer's individual needs or preference. If you are interested in this type of hearing aid but would prefer a lower cost option then you may like to try the Acriva 7.
---