Phonak Marvel 2.0 | Audeo | M30 | M30-R | Naida | Virto Black Hearing Aids
Price Each £895 | Price Pair £1695

Free Rechargeable Option

4 Year Warranty Included


Available in: RIC | BTE | ITE
Technology rating
High Street Price
£1000
Our price

£895
For Free Expert Advice
8am to 8pm 7 days a week
Phonak Marvel M30 - Entry Level Technology
Available in:  RIC | BTE | ITE
The Phonak Marvel M30 is the most basic aid in Phonak's Marvel range.
These aids are solid if basic aids for people with fairly low requirements who mainly need to hear well for one-on-one conversations and watching television, but don't intend to use them much when out and about in places with more going on and background noise.
What sets these aids apart from previous generations of Phonak products, is that usually there is no rechargeable option for the 30 models. Now there is, and at no extra cost. The battery is just as good, it's the second-gen Lithium-Ion one, same as the one in the top model, the M90, so you will still get a full day's hearing without needing to recharge.
If you want to read more about the other features of the Marvel range, have a look at our main article on the Phonak Marvel Audeo M90 / M90-R page
What it looks like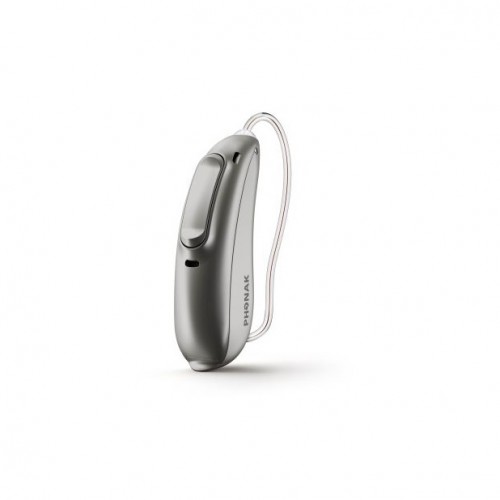 ---
Key Features
View the Phonak Marvel Video Below
---