Virto / Bolero Q90 and Nano Hearing Aids & Reviews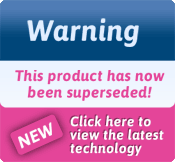 Price for one - £1395 | Price for a pair - £2095
Launched in 2012. This aid has now been superseded by the newer, and far superior V90.
Technology rating
High Street Price
£2200
Our price

£1395
For Free Expert Advice
8am to 8pm 7 days a week
The Bolero Q 90 and Virto Q 90 were launched in October 2012 and are the top level of technology currently available from Phonak. They have replaced the previous Ambra model and contain Phonaks new Quest chip technology.
The Bolero Q90 is available in four BTE (Behind the Ear) Styles which come in a range of colours which now include hair and skin tone options.

Bolero Q 90 M312 - Power Micro BTE
Bolero Q 90 M13 - Micro BTE
Bolero Q 90 P - Power BTE
Bolero Q 90 SP - Super Power BTE
The Virto Q 90 is the ITE (In the Ear) option and is available in the following styles which also come in a range of colours.
Virto Q 90 10 – CIC (Completely in Canal)
Virto Q 90 312 – ITC (In the Canal)
Virto Q 90 13 – ITE (In the Ear)
Within this range there is also the Virto Q 90 Nano. This is a tiny IIC (Invisible in Canal) hearing aid. It sits deep in the ear canal and is designed for people who want something that Is virtually invisible.
New Features
As well as retaining all the excellent features from the previous Ambra model, Phonaks new Quest technology brings us Binaural VoiceStream. This means that your hearing aids will communicate with each other and work together to enhance your listening experience. Within this technology are innovative new features.
• Acclimatisation Manager – This changes your amplification levels automatically when needed. The levels and settings can also be manually adjusted
• Speech in Wind – This feature detects the wind noise in both hearing aids. It then identifies which side is receiving the clearer signal and streams it across to the other one.
• Auto SteroZoom – This automatically focuses on the voice that you are trying to hear. It then excludes noises from other directions from entering leaving the speech clear.

Other features include
• 20 Channels - Each channel processes a range of frequencies so the more channels you have, the more specifically it can be programmed to suit your hearing needs.
• Ultrazoom/Stereozoom/Autozoom - These are all binaural microphone applications designed to enhance speech capture and noise cancellation.
• Whistleblock – To give the wearer freedom from the annoying feedback that can occur.
• Soundrecover – Improves the wearers ability to hear high frequency sounds while maintaining a natural sound.
• Noiseblock – This is designed to suppress background noise leaving speech clearer. Soundrelax – This detects sudden loud noises and reduces gain automatically to cushion the sound
• Echoblock - This helps to ease distortion in places that would otherwise reverberate the sound eg. Large halls, churches.
• Windblock – This manages wind noise without having to adjust microphone settings.
• Soundflow with Flex Control – This feature detects even the most subtle changes in your listening environment and using different programmes it can adapt automatically to ensure comfort and clarity in your hearing.The flex control feature allows the user to make adjustments in real time.
• AOV (Accoustically Optimised Vent) – This ensures the wearer has minimum occlusion
Some styles within the Virto Q90 and Bolero Q90 range are also wireless compatible. Phonak have developed a range of accessories to work along side them to give you the freedom to enjoy everyday activities such as watching tv.
Accessories include
• Phonak Compilot – Streamer worn around the neck
• Phonak TV Link S – Tv transmitter/compilot charger
• Phonak Mypilot – One touch display screen remote control
• Phonak PilotOne – Basic remote control
Although the Virto Q Nano does not have wireless options, it does have its own accessory called the MiniControl. This is a small remote that can be fitted onto a set of keys that can be set up to adjust either your program or volume settings.
In conclusion, the Phonak Virto Q 90 and Bolero Q90 offer top of the range technology along with wireless compatibility They are available in a range of styles and colours to suit your individual needs and the Q90 contains all of Phonaks new binaural features.  Find out all the latest information and view the complete range from Phonak Virto Hearing Aids range here.
---