Resound Be 9 Hearing Aid & Reviews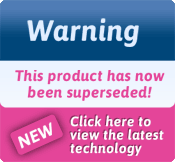 The Be 9 is the higher level of technology available. It offers Remote Microphone technology and is a highly cosmetic option. Suitable for people who are frequently in demanding listening environments
Technology rating
For Free Expert Advice
8am to 8pm 7 days a week
---
Update - New information
This hearing aid has now been superseded. The aids available in Resound's newest range are the LiNX2 9, the LiNX2 7 and the LiNX2 5. If you are working to a budget and are looking for a more basic hearing aid you may want to look at the Enya 4, Enya 3 or Enya 2
---
The Be 9 is the higher level of technology available in the Be range from ReSound. It offers Remote Microphone technology and is a highly cosmetic option. Available as IOT (Invisible Open Technology) or Custom models these hearing aids are suitable for people with mild to moderately severe hearing loss. The Custom models are options for people with ear canals unsuitable for traditional CIC (Completely in Canal) hearing aids.
Models available
• BE 900 – IOT (Invisible Open Technology)
• BE 910 M – Custom
• BE 910 MP – Custom Super Power
Features include
• 17 Channels – Each channel processes a range of frequencies so the more channels you have, the more specifically it can be programmed to suit your hearing needs.
• DFS (Digital Feedback Suppression – This removes the whistling noise that can sometimes occur.
• Noise Tracker II - This is a sophisticated system that helps to remove background noise leaving speech clearer.
• Multiventing – This allows the sound to move freely through the ears thanks to open spaces. This helps to give a more natural sound.

In conclusion, the Be 9 is the higher level of technology and is suitable for people who are frequently in more demanding listening environments. If you do find you are on a bit of a budget, you may want to try the Resound Be 7, these hearing aids are very cosmetic and suitable for people unable to wear a normal CIC (Completely in Canal) hearing aid. These models have been replaced by the Alera range which also offers Remote Microphone technology.  Find out all the latest information and view the complete range from Resound Be Hearing Aids range here.
---