Lex 4 Hearing Aids & Reviews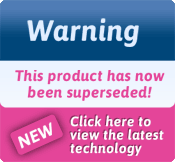 The Resound Lex 4 is a unique and innovative hearing instrument and replaces the Resound Be 7. Launched by Resound in October 2013.
Technology rating
High Street Price
£1500
Our price

£1095
For Free Expert Advice
8am to 8pm 7 days a week
---
Update - New information
This hearing aid has now been superseded. The aids available in Resound's newest range are the LiNX2 9, the LiNX2 7 and the LiNX2 5. If you are working to a budget and are looking for a more basic hearing aid you may want to look at the Enya 4, Enya 3 or Enya 2
---
In 2013, Resound launched a new and innovative range of hearing aids known as the Lex. This new device is available in two technology levels with the Lex 4 being the lower level in the range.
The Lex 4 is a non-custom Remote Microphone hearing aid suitable for mild to moderate hearing losses. This allows for only one choice of style but has a great deal of flexibility when it comes to fitting to give you maximum comfort. What makes this hearing aid different is that it possible to have it fitted on your first consultation. It has a small attractive design that fits perfectly on the ear and has a range of tube and dome sizes to ensure the best fit possible. The Lex 4 is suitable for people who suffer from a mild to moderate hearing loss.
Being the lower level in the range, the Lex 4 does not have as many features as the more advanced model but still has many of Resounds key features.
Features include:
9 Channels -  This is significantly fewer than the Lex 8 but still allows precise processing of the different sound frequencies
Surround Sound Processor – The Lex 4 also features Resound's excellent surround sound system for a clear and natural sound.
DFS Ultra (Digital Feedback Suppression) – This system reduces feedback so you don't experience the whistling sounds that can sometimes cause distortion
Noise Tracker II – This feature reduces background noise to make sure that you hear speech sounds clearly even in more challenging listening environments
Wind Noise Protection – The Lex 4's design offers a natural protection against wind noise so you can be confident of a comfortable listening experience wherever you are.
Instant Fit – These hearing aids have many different tube and dome sizes for greater flexibility when it comes to fitting. As this is a non-custom hearing aid, it often means that fitting can be done on the same day as your initial appointment.
In conclusion, the Resound Lex 4 is a non-custom Remote Microphone hearing aid that is so simple to fit it can usually be done on the first consultation. It offers a highly discreet and comfortable solution for people suffering with a mild to moderate hearing loss. It still has many of the key features found in Resound hearing aids and has an excellent sound quality. The Lex range of hearing aids are not currently compatible with wireless accessories so you may need to consider this before choosing this model. If you are interested in this type of hearing solution but would like to take full advantage of the technology and features available then you may like to try the more advanced Resound Lex 8. 
---