Resound Verso 7 Hearing Aids and Reviews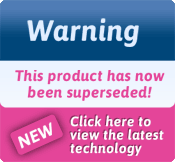 The Verso 7 is the full range of hearing aids so it would cater for almost all hearing losses. It has wireless technology in most models which don't require an additional streamer to be worn.
Technology rating
High Street Price
£1900
Our price

£995
For Free Expert Advice
8am to 8pm 7 days a week
---
Update - New information
This hearing aid has now been superseded. The aids available in Resound's newest range are the LiNX2 9, the LiNX2 7 and the LiNX2 5. If you are working to a budget and are looking for a more basic hearing aid you may want to look at the Enya 4, Enya 3 or Enya 2
---
The Verso 7 is the second level of technology currently available from ReSound. It is available in a number of different models ranging from very small custom in the ear models to a wide range of behind the ear models. These styles include
• BTE (Behind the Ear)
• RIE (Receiver in Ear)
• RM (Remote Microphone)
• CIC (Completely in Canal)
• ITC (In the Canal)
• ITE (In the Ear)
• IIC (Invisible in Canal)
As well as keeping all the excellent features from the Alera range, the Verso 7 comes with something new as well. Resound have now launched Binaural Fusion, which allows your hearing aids to actually communicate with each other to give you a better listening experience. This technology means that your hearing aids can give an even better quality of hearing with more advanced noise suppression and feedback management.

Other features include:
• 17 Channels – Each channel processes a range of frequencies so the more channels you have, the more specifically it can be programmed to suit your hearing needs.
• Three Programmes – This allows you to programme the hearing aid for different situations or environments e.g. Concerts, restaurants, and normal conversation.
• Surround Sound Processor - This processes the different frequencies to preserve the sound quality. It also has a built in wind noise control system.
• DFS (Digital Feedback Suppression – This removes the whistling noise that can sometimes occur.
• Advanced Noise Tracker II - This is a sophisticated system that helps to remove background noise leaving speech clearer. It can be programmed for three different levels on the Alera 7.
• Onboard Analyzer II – This feature allows your audiologist to analyse the data from your hearing aid by logging the activity that takes place. The audiologist can then feed the data into a computer and review it.
• Softswitching – This feature detects levels of sound and speech then slowly adapts the microphones to ensure a continuous comfortable listening environment.
• MultiScope Adaptive Directionality - This refers to the microphone settings. Using this feature, your audiologist can programme the microphones to respond to different sounds and change the focus of the microphones accordingly.
The Verso 7 also has iSolate Nanotech. This is an innovative new process that involves using nanotechnology to apply a highly waterproof coating to the hearing aid. This can prolong the life of the hearing aid by protecting it from substances such as earwax or water.
Many of these hearing aids have wireless capability. Unlike many manufacturers, Resound hearing aids do not require an additional neck loop to be worn in order to receive the signal. It is beamed directly from your TV streamer to the hearing aids.
Accessories include:
• ReSound Unite TV
• ReSound Unite Mini Microphone
• ReSound Unite Remote Control
• ReSound Unite Phone Clip
In conclusion, the Verso 7 is the full range of hearing aids so it would cater for almost all hearing losses. It has wireless technology in most models which don't require an additional streamer to be worn about your person. With new binaural technology, these hearing aids provide an advanced listening experience. It is an excellent hearing aid but lacks some of the features offered by the more advanced model in this range. If you are interested in this type of technology and would like to see more then you may want to try the Verso 9.
---