Siemens Orion Hearing Aids & Reviews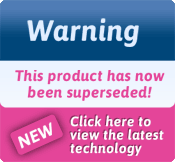 Price for one - £595 | Price for a pair - £995
The Siemens Orion was launched in late 2014 and has now been superseded. We would advise you not to buy this aid.
Technology rating
High Street Price
£1100
Our price

£595
For Free Expert Advice
8am to 8pm 7 days a week
The Siemens Orion hearing aid is available in a range of fittings. These include BTE (Behind The Ear) and RIC (Receiver In Canal) These models have a case which sits behind the ear, this casing has a tough nano coating making it dirt and moisture resistant. The internal workings of the hearing aid are also nano coated and supported with rubber gaskets, making this hearing aid tough and durable, ideal for people with active lifestyles
These models are available with different levels of power, making them suitable for mild to profound hearing loss. There are a range of colours to choose from, the casing is also interchangeable, so that you can change the colour of your hearing aids easily.
They are available with an optional T-coil or audio shoe fitting so that you can link to hearing loops in public places.
The smaller, more discrete fittings include ITE (In The Ear) where the hearing aid fits into the outer ear, this model is powerful enough for severe hearing loss. ITC (In The Canal) which fits partially in the outer ear and in the ear canal and CIC (Completely In Canal) which fits entirely inside your ear canal. These models are suitable for mild to moderate hearing loss.
These hearing aids are custom made to the shape of your ear and ear canal to ensure a comfortable and safe fit.
Hearing aid features include:
16 Channels
The more channels a hearing aid has, the more finely tuned it can be it suit your level of hearing loss.
Directional Microphones
The directional microphones are able to focus to the front, helping you to hear someone speaking in front of you whilst reducing other background noise.
Adaptive TwinMic System
This feature allows the microphones to work together to give you better hearing in more challenging listening situations.
Speech and Noise management
This system helps you to hear speech in difficult environments by reducing the volume of the background noise around you.
Frequency compression
This program can recognise the high frequency sounds which are often out of hearing range, such as softer, high pitched voices. It compresses these sounds and reproduces them at a frequency that you can hear. It does this without distorting the other sounds around you.
Feedback Cancellation
This feedback cancellation program recognises and removes the annoying sound of feedback before you know it's there. It can distinguish between feedback and other high pitched sounds, so there is no sound distortion.
e2e Wireless
The wireless connectivity enables the hearing aids to talk to each other and synchronise their settings and volume, to ensure they are always working together to give you the best hearing. By working together, they also help the wearer to locate the direction of sound, just as ears would do naturally
eWindscreen
The sound of wind in hearing aids can drown out all other sound, making outside activities challenging. The eWindscreen works to filter out wind noise when you are outside so that you can hear more of the sounds you want to hear around you.
Tinnitus Noiser
This tinnitus program uses sound distraction to treat the symptoms of tinnitus. It produces sounds for your mind to focus on to distract it from the internal ringing noise. This can be programmed and fine tuned for your own needs.
Data Logging
The data logging program tracks your usage of the hearing aid as well as your favourite programs and settings. This information is then used to fine tune your hearing aid to your individual needs for better performance.
Controls
Apart from the smallest CIC model, all these hearing aids come with a manual adjustment so that you can change your volume settings. 
They are also compatible with the easyPocket remote control which allows you to check or alter your program settings and volume quickly and easily. The remote control also has a screen where you can check your battery status. Small enough to carry discretely in a pocket, it also has a key lock to prevent accidental changes.
The BTE models also have an optional DAI (Direct Audio Input)allowing users to connect directly to FM signals, such as at school or college, to enhance the sound of a speaker whilst reducing background distractions around them.
---