Starkey Halo 2 i2400 Hearing Aids & Reviews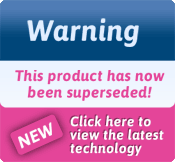 Price for one - £1595 | Price for a pair - £2695
The premium made-for-iPhone hearing aid from Starkey.
Technology rating
High Street Price
£2200
Our price

£1595
For Free Expert Advice
8am to 8pm 7 days a week
The Halo 2 i2400 is the 24 channel, premium hearing aid from the 2016 "Synergy" range by Starkey. It uses the same technology as the Muse i2400 and the Soundlens2 i2400. The Halo is the RIC (receiver in canal) version which has the "made for iPhone" streaming technology. They also work with many android devices, please see the compatibility chart at the bottom.
With this being the top model, it is ideally suited for those with an active lifestyle who need to ensure that they hear everything to the best of their ability.
Listed below we have what the manufacturer considers to be the key features of the Halo 2 i2400, if you find any of it a little technical then feel free to give us a call to find out more. We have an audiologist here most of the time who can explain more about this, or any other hearing aid.
A more natural listening experience
Acuity Binaural Imaging - ear-to-ear communication powered by TruLink and an Apple device brings ultra high-definition audio for a more natural ear-to-ear experience. Thanks to collaborative decision making, speech audibility can be preserved while simultaneously maintain comfort.
Listening enjoyment 
Acuity Lifescape Analyzer - Today's patients want to enjoy listening in every setting. Our most rigorously tested environmental detection system makes it possible. Its seven sound classes handle multiple environments simultaneously and deliver our most sophisticated and accurate classification and adaptation system ever.
Multi-segment compression
Acuity Speech Optimization - Our proprietary multi-segment compression architecture combines speech audibility and overall comfort to achieve Starkey Sound.
Superior directional detection
Acuity Directionality - Designed to improve speech detection in difficult listening environments, Acuity Directionality is intelligent and personalized to continually adapt in all channels, prioritizing conversations with up to 6dB of speech enhancement, so patients can better hear and participate in conversations from all directions.
Optimal audibility in noisy environments
Acuity Voice runs in parallel with Acuity Lifescape Analyzer to provide optimal audibility for speech. Its two-part algorithm uses dynamic voice identification, coupled with a spectral noise control that calculates appropriate gain on a per-channel basis, for unprecedented sound quality, ease of listening, and intelligibility of speech in noise.
Feedback management
The only proactive feedback management system, our WhistleFree Feedback Cancellation anticipates feedback and can be personalized to product and patient.
Endless adjustments with TruLink
TruLink Hearing Control app for both Apple and Android devices provides patients with control to adjust volume, memories and more.
Enjoy every conversation
Engineered to enhance real-time audibility by identifying high-frequency speech cues and replicating them in lower frequencies, Speech Shift is unlike other technologies that apply frequency compression broadly. Halo 2 maintains these frequency relationships retaining sound quality while providing clarity for high-frequency speech.
Reliable, durable and hassle-free
Surface Nanoshield, our next generation moisture and wax repellent ensures reliability and durability. This nano-coating delivers excellent protection from water, wax and oils.
Personalized tinnitus relief
Our patent-pending Multiflex Tinnitus Technology is now standard on all product styles and technology levels. Designed with personalization and flexibility in mind, Multiflex Tinnitus Technology works as a wireless binaural system with synchronized user controls providing the best comfort and control.
Author: David Roberts
---