SoundLens Synergy i2400 Hearing Aids & Reviews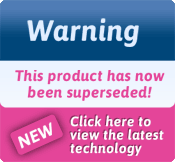 Price for one - £1895 | Price for a pair - £3495
The smallest invisible-in-canal aid in the world and the only one with full wireless.
Technology rating
High Street Price
£3000
Our price

£1895
For Free Expert Advice
8am to 8pm 7 days a week
The Starkey SoundLens Synergy i2400 is the most expensive hearing aid currently on the market. Why?
The big selling point of the Soundlens Synergy is that it is the smallest IIC or invisible in the canal hearing aid out there. This opens up the option of having such a small hearing aid to more people. If your ear canal is already known to be big enough to fit an IIC hearing aid then this is probably not of much interest to you but if you have been told before that your ears are too small for such a hearing aid then now is the time to get that rechecked.
The circuitry of the Soundlens Synergy is 20% smaller than the previous generation of SoundLens which means that more people will fall into the fitting range.
The Soundlens Synergy i2400 replaces the previous Soundlens2 110 and the even older X-series Soundlens.
The other unique feature that is only present in the top model, the i2400 is that it is the only IIC hearing aid to incorporate full wireless capabilities. Most manufactuers can't even get wireless into their CIC aids, nevermind the IIC's so this really is quite remarkable. Finally those who want the most discreet hearing aids no longer have to compromise on reduced performance.
Features Include:
24 Channels - Each channel processes a range of frequencies so the more channels you have, the more specifically it can be programmed to suit your hearing needs.
Extended 10kHz bandwidth
7 Levels of Personalisation – There are 7 levels for each for the Audioscape environments.
Acuity Voice and lifescape analyser – Thanks to this feature, the noise reduction capability in these hearing aids has been greatly increased. The Soundlens Synergy i2400 boasts a maximum 20dB noise reduction strength.
Audioscape – This recognises noise patterns in different environments working to ensure that priority is always given to speech The Soundlens Synergy i2400 has ten adaptation levels and will automatically adjust your hearing aid to your preferred settings.
Purewave Eliminator -  Starkey's Purewave technology helps to eliminate the whistling feedback noises that can occur.
Self Learning – The aid monitors the users preferred sound level in each of the Audioscape environments. Over a period of time it learns what adjustments are made regularly before automatically applying those preferences.
Swap Fit – This allows your audiologist to transfer your settings from your old hearing aid device to the new one.
3D Speech Mapping – Using this, your audiologist can see how your hearing aid is processing sounds in real time.
Multiflex Tinnitus masking
Trulink and Surflink - full range of wireless accessories
Ear to ear phone streaming - for hearing phone conversations in stereo
Music enhancer - settings can be tailored for listeners or professional musicians.
In conclusion, the Soundlens Synergy i2400 is top level IIC (Invisible in Canal) technology. It is highly cosmetic as it fits deep into the ear canal and is designed to be removed daily but due to its placement in the ear it is not suitable for everyone. If you do find you are on a bit of a budget, you may want to try the Starkey Soundlens 2 90 or the Starkey Soundlens 2 70.  To view more from the Starkey Soundlens Hearing Aids range view here.
This is where the soundlens 2 sits in your ear;
Author: David Roberts
---