SoundLens Synergy 1600 Hearing Aids & Reviews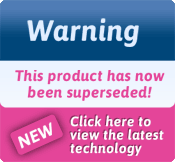 Price for one - £1395 | Price for a pair - £2695
The smallest invisible-in-canal aid in the world.
Technology rating
High Street Price
£2500
Our price

£1395
For Free Expert Advice
8am to 8pm 7 days a week
Update - The below information is accurate, however shortly after release the name of the aid was changed to the SoundLens Synergy 1600 and a number of minor improvements were made to bring the aid in line with the rest of the hearing aids released by Starkey at the same time.
The Starkey SoundLens 2 70 is the most most basic of the three in the range but is far from a basic aid. It should be compared to other mid-range aids.
The working parts of the Soundlens 2 are 20% smaller than the previous version of SoundLens which means that a greater number of people will fall into the fitting range.
The Soundlens 2 70 replaces the previous x-series Soundlens.
The third level of technology is the Soundlens 2 70 and includes;
8 Channels - Each channel processes a band of frequencies within a range.  A greater number of channels means that the aid can be fitted to you more specifically
2 Levels of Personalisation – This allows you to customise the hearing aid to your personal requirements.
Voice iQ2 –  The Soundlens 70 has a basic noise reduction strength of 6dB.
Audioscape – The previous generation of Soundlens 70 had only a more basic level of Audioscape than the more expensive models with just two settings. This updated version has the full five settings with further customisation possible.
Purewave Eliminator - Purewave anti-feedback technology prevents whistling in the aid.
Self Learning – Over time the hearing aid learns howand when you make adjustments and will improve based on this and adjust itself accordingly.
Swap Fit – This helps your audiologist to take the settings from your previous hearing aid device and transfer them to the new one.
In conclusion, the Soundlens 2 70 is the third level of IIC (Invisible in Canal) technology. It still has the same basic features as the Starkey Soundlens 2 90 and 110 but with only half as many channels as the Starkey Soundlens 2 110, it is not as advanced.
This is where the soundlens 2 sits in your ear;
Author: David Roberts
---