Starkey Z-Series i70 Hearing Aids & Reviews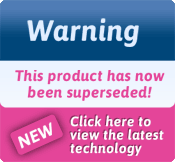 Price for one - £995 | Price for a pair - £1395
The i70 is a mid range hearing aid and is perfect for various environments.
Technology rating
High Street Price
£1600
Our price

£995
For Free Expert Advice
8am to 8pm 7 days a week
The Starkey Z Series has technology levels to suit every kind of lifestyle. The i70 is the mid range level hearing aid with select technology making it ideal for a variety of environments such as outdoor pursuits, one to one conversations, meetings, restaurants and small social occasions.
These wireless hearing aids are equipped with Starkey's 900 Sync technology which ensures that both hearing aids are always working together, whatever their setting, to give you 3D like sound quality. It also ensures great sound streaming quality in difficult listening situations.
The features of the i70 include
8 Channels - The i70 has 8 channels to process and analyse sound ensuring great sound quality.
Acoustic Scene Analyser - The Acoustic Scene Analyser and Audioscape program work with each other to detect background noise and speech in different environments. The i70 is set at level 2 and can detect changes such as wind noise or a quiet speech. Unlike the less powerful hearing aids in the Z range it can also detect changes in speech volume, giving you better clarity and machine noise.
Purewave Feedback Eliminator - No matter how demanding your listening environment, Starkey's feedback eliminator works to filter out the whistle or buzz of feedback before you hear it.
Synchronised User Controls - The user controls include volume, memory and binaural telephone mode. The telephone mode makes both of your hearing aids work together for better clarity when using the phone. The non-telephone aid will turn down to minimise distractions and the aid that you use the phone with will turn up to help you hear the conversation. If you make any changes to the memory settings or volume, both hearing aids will synchronise and change at the same time
Surflink Accessories - Compatible Surflink accessories include mobile telephones, remote controls and media streamers which stream sound from your music player or TV when you are in range.
Spectral IQ and IQ Boost - ISO clear compression identifies high frequency sounds, such as women and children talking or softer speech, and replicates it within your hearing range. It does this without distorting louder, easier to hear voices.
IQ Boost function gives the user control over background noise reduction, via the Surflink remote, so they can hear speech better in noisy environments. The i70 is the lowest technology level in the Z Series to have this feature.
Voice IQ2 - This program detects speech sounds and gives them clarity while reducing background noise. This makes it easier to hear conversation in noisy places.
Spatial Streaming and Stream Boost - Stream Boost helps to boost audio streaming in more challenging environments ensuring fewer distractions.  Spatial streaming makes sure that your hearing aids are working together giving you the best listening performance in all settings.
Acuity Directionality - The directional microphones help you to focus on speech in busy environments with lots of background noise.
Speech ID - This program recognises which direction speech is coming from and focuses the microphones on that area.
Binaural Spatial Mapping - This program assesses your environment and makes adjustments to the directional microphones to help hearing clarity. It can also reduce the effect of loud sounds by softening them, without distorting other sounds, for hearing comfort.
Multiflex Tinnitus Technology - This program relieves the effects of tinnitus and can be programmed to your needs.
Hydrashield2 - The Hydrashield2 nano coating is designed to repel moisture and wax making sure that the hearing aid stays in great working order.
The i70 is available in a wide range of fittings colours and styles, making it easy to find your ideal hearing aid.
The styles include:
Behind The Ear (BTE) including a BTE mini and BTE power plus. this is suitable for all levels of hearing loss from moderate to severe.
Receiver In Canal (RIC) including a micro RIC with multiflex tinnitus option. These are suitable for mild to moderate hearing loss. These styles are available in different power levels to suit your level of hearing loss.
The BTE and RIC styles also have a telecoil and are available in 7 different colours which include black, slate, sterling, bright white with sterling, expresso, bronze and champagne
The Z Series are also available in smaller fittings which are custom made to the contours of your ear to ensure they fit comfortably and securely. They are available in 5 faceplate colours and 4 shell colours.
Fittings include;
In The Ear (ITE), this style is suitable for mild to severe hearing loss. This fitting is offered with a telecoil as an optional extra.
In The Canal (ITC), this style is suitable for moderate to severe hearing loss. This fitting is offered with a telecoil as an optional extra.
Completely In Canal (CIC), this style is nearly invisible in the ear canal and is suitable for mild to moderately severe hearing loss.
All styles of hearing aid have a memory button and - with the exclusion of the CIC style, all have volume control and directional microphones.
---