Widex Unique 220 Hearing Aids
Price Each £1095 | Price Pair £1995

5 Year Warranty Included

Available in: RIC, BTE, SP, CIC
Technology rating
For Free Expert Advice
8am to 8pm 7 days a week
Update:  This hearing aid is now considered to be old technology.
July 2016 update - The Widex Unique range has now been fully reviewed. Please scroll down to "Widex Unique - reviews by audiologists"  for further details.
Widex Unique 220 - Mid/Low Technology Level
Available in:  RIC, BTE, SP, CIC
The Widex Unique 220 is their latest addition to the mid-range hearing aid market. This aid is aimed ideally for people who need to hear well in light social environments as well as quiet and television. It has many of the features of the Unique 330 but at a lower price point. 
Main features
Sound Processing
The U-platform processing chip powers the Unique aids and is significantly better than the previous generation. The Unique 220 has just 6 channels but they still incorporate the same "sound class" tech that is in the more expensive aids. Although there are only three environments for the aid to choose from, they are the most useful three, being speech in quiet, speech in noise and a comfort in noise setting.
Background noise reduction
The noise reduction filters in the Unique 220 are good enough for hearing speech clearly whilst suppressing background noises in up to moderately noisy environments. If you lead a particularly active lifestyle then you may want to go for one of the better models.
Soft sound amplification
Widex Unique aids amplify sounds as quiet as 5 dB so that you can pick up even very soft sounds. The family won't be able to whisper about you anymore without you hearing them.
Tinnitus
Widex aids can play fractal sounds which means non-repeating yet predictable sounds (they call this the "Zen" program) to help you to ignore tinnitus, especially when you are in a very quiet environment.
Wireless connectivity
As with most modern hearing aids there is a wide range of accessories for streaming from various sources to your Unique's. Especially useful is the app you can download for any Android or Apple smartphone.
Models available
Pictured below from left to right we have: Micro CIC, Passion, CIC, Fusion, ITC, Fashion.
**Please note, there will be an additional surcharge of £125 if we are pairing a single hearing aid with an existing aid bought from another company where we are taking over the aftercare responsibilities and looking after both hearing aids**
What it looks like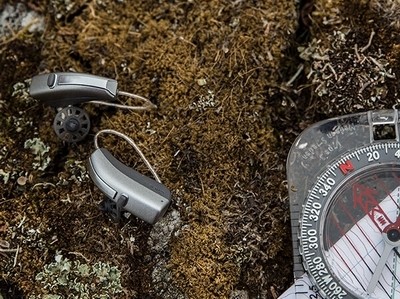 ---