Nera Pro Hearing Aids & Reviews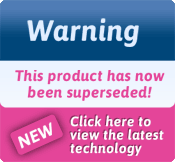 Launched in autumn 2013. The Nera Pro is a full range of hearing instruments including in the ear and behind the ear models. It uses the new Inium microchip and replaces the Acto Pro.
Technology rating
High Street Price
£1500
Our price

£995
For Free Expert Advice
8am to 8pm 7 days a week
The Nera Pro was launched in the second half of 2013 and is an advanced range of hearing aids from Oticon. Nera is available in two levels of technology with the Nera Pro being the higher of the two. These hearing aids are available in a number of different styles and colours, allowing you tp personalise your listening experience.
Styles Include:
RITE (Receiver In The Ear)
BTE  (Behind The Ear)
CIC   (Completely In Canal)
ITC   (In The Canal)
ITE   (In The Ear)
These hearing aids are the second model to include Oticon's new Inium Platform technology. This offers better sound quality and speech understanding as well as many new features which allow you to truly personalise the hearing aids.
Features Include:
8 Channels – These allow the hearing aids to be programmed for your individual hearing loss.
Spatial Sound Advanced - This feature is designed to give you better awareness of where sounds are coming from. It then helps to separate the sounds, making your environment sound more natural
Tri State Noise Management – By continuously analysing the environment, this feature ensures speech sounds don't get lost in background noise. It balances the different sounds for a natural listening experience
YouMatic Advanced – This feature gives you more control over your preferences by allowing you to easily adjust features such as noise management, sound compression and microphone directionality.
Inium Feedback Shield –This keeps the speech sounds as clear and natural as possible by eliminating the irritating whistling sounds associated with feedback.  
FreeFocus – This offers new modes of directionality to improve speech understanding in difficult listening environments where there is a lot of background noise.
The Nera Pro features several protective seals which prevent things such as dust or water from getting into the hearing aids. Some of the inner components have also been given an extra nano coating for further protection.
The Nera Pro is also compatible with Oticon's Connectline range of wireless accessories allowing you to connect with a number of different everyday devices.
Accessories Include:
Connectline Streamer –Transmits the signal from other devices
Connectline microphone – Makes conversation easier in a noisy environment
Connectline Phone – Allows connection to a landline phone
Connectline TV – Connects your hearing aids to your television
In conclusion, the Nera Pro is an advanced hearing aid from Oticon. It works on their new Inium platform technology and offers a number of features to help keep your hearing clear and natural. The Nera Pro is available in several different styles and colours to suit your individual taste or requirements. If you are interested in this type of technology but would prefer a lower cost option then you may want to try the lower level of technology in the range, The Oticon Nera.
---