Pure/Motion/Life 701 Hearing Aids & Reviews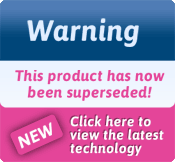 The top level of technology in this range. They are available in a wide range of styles and colours to suit your individual needs
Technology rating
High Street Price
£2500
Our price

£1295
For Free Expert Advice
8am to 8pm 7 days a week
The Siemens Pure, Motion and Life hearing aids cover the full range of styles ensuring there is something to suit everyone. They are available in four levels of technology, 701, 501, 301 and 101 with the 701 being the highest level in this range. The different names refer to the different styles of hearing aid available and are as follows.
Pure – RIC (Receiver in Canal)
Life – Mini BTE (Behind the Ear)
Motion – BTE (Behind the Ear)
ITE (In the Ear)
ITC (In the Canal)
CIC (Completely in Canal)
These hearing aids offer a wide range of features designed to help you get the best out of your hearing aids. These features include:
• 16 Channels – Channels allow your hearing aids to be programmed for your hearing loss. The more you have, the more specifically it can be done for your individual needs.
• Feedback Stopper – This helps to eliminate the annoying feedback sounds that can sometimes occur.
• Soundbrilliance – This feature extends the higher frequency sounds to enhance your listening experience
• TruEar – This simulates the ear's natural acoustics to ensure a clear sound
• e2e Wireless – Synchronises your hearing aids so they work together to give you the best sound quality.
• Soundsmoothing – This feature helps to cushion those sudden unexpected loud noises.
• Speech and Noise Management – Helps to eliminate background noise leaving speech sounds much clearer.
• e-Windscreen – This feature helps to block out wind noise to maintain a clear sound.
• Soundlearning 2.0 – Automatically adapts the hearing aid to your personal volume and sound preferences.
• Data Logging – This feature records the data from your hearing aids so your audiologist can analyse it and make sure you are getting the best results from your hearing aids.
Many of the styles in this range are compatible with Siemens wireless accessories. These devices connect to your hearing aids and stream the sound from your TV, mobile phone or music player. These accessories include:
• Tek – TV/Mobile phone/Music streamer
• MiniTek – Streamer and remote control in one
• e – Pen – Discreet remote control
• ProPocket – Remote Control
In conclusion, the Siemens Pure/Motion/Life 701 is the top level of technology in this range. They are available in a wide range of styles and colours to suit your individual needs. If you are interested in this technology but would like a lower cost option you may want to try the Siemens Pure/Motion/Life 501, Siemens Pure/Motion/Life 301 or the Siemens Pure/Motion/Life 101. They offer the same kind of technology but with fewer channels and features.
---