Siemens / Signia Styletto 3Nx Hearing Aids
Price Each £1195 | Price Pair £1995

Rechargeable at no extra cost.
Technology rating
High Street Price
£1800
Our price

£1195
For Free Expert Advice
8am to 8pm 7 days a week
Siemens / Signia Styletto-Connect 3Nx - Low Level Technology
The Styletto 3Nx is the introductory level of technology in this family.  To view a higher specification and for more detailed information, visit our Styletto-Connect 7Nx page.
The Idea Behind Styletto
Currently only a small percentage of those with hearing loss wear hearing aids.  Signia believes that this is due to stigma and with this design they are hoping to change the attitudes of hearing loss and hearing aids - combining style and comfort.
What it looks like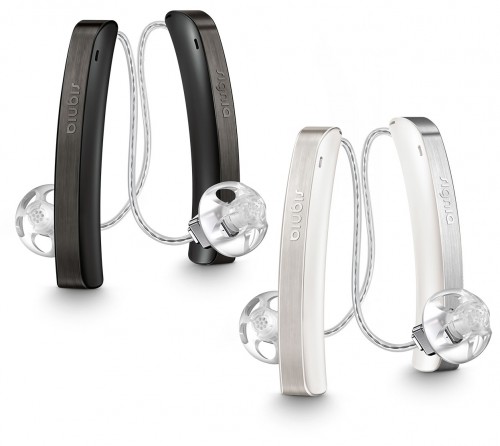 ---
Key Features
Watch the Signia / Siemens Styletto Video Below
---