Starkey Halo 2 i2000 Hearing Aids & Reviews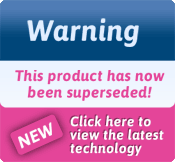 Price for one - £1295 | Price for a pair - £2295

Technology rating
High Street Price
£1900
Our price

£1295
For Free Expert Advice
8am to 8pm 7 days a week
The Halo 2 i2000 is the second down from the top hearing aid in the range. They came out in the Spring 2016 and are suitable for people with busy lifestyles who need to hear well in background noise. The Halo is the receiver in canal version of the new "Synergy" range and it uses the "made-for-iPhone" streaming technology.
The key features of the aid are all described on the previous entry, the Halo 2 i2400. Also of interest the "Synergy" platform that the whole range is based on. The processor this time is 5 times faster than the previous generation of aids and has two parts to it, one core that processes speech and a second that processes background noise. This makes it easier for the Halo 2 to keep speech clear and seperate from the background noise.
Halo 2 i2000 vs Halo 2 i2400
Unlike aids by some manufacturers, the i2000 has all of the features of the top model, the i2400, none of them are absent at all, however some features work with a reduced capacity. 20 channels instead of 24 and background noise reduction and directionality that are still good, but less effective than the i2400.
Core features such as feedback management, tinnitus management software and wireless capabilities are just the same.
Author: David Roberts
---