Starkey Muse iQ i1200 Hearing Aids
Price Each £895 | Price Pair £1595

Available in: RIC, BTE, ITC, ITE, CIC, MC


Technology rating
For Free Expert Advice
8am to 8pm 7 days a week
Details & Features
Starkey Muse iQ i1200 Hearing Aids
Available in:  RIC, BTE, ITC, ITE, CIC, MC 
The Muse i1200 is described rather honestly by Starkey as the "Low" specification aid from the Synergy range. As you can see from the chart below the features you lose for going for this aid are:
No Music programs of any sort.
No wireless E2E (ear to ear) features
No speech in noise program
The drop in performance between this aid and any of the aids above it is really quite significant. Frankly, we can't see any reason at all to get this level of aid, if your requirements are only to hear well in quiet environments then you may be better served by going for the entry-level Muse i1000.
 What it looks like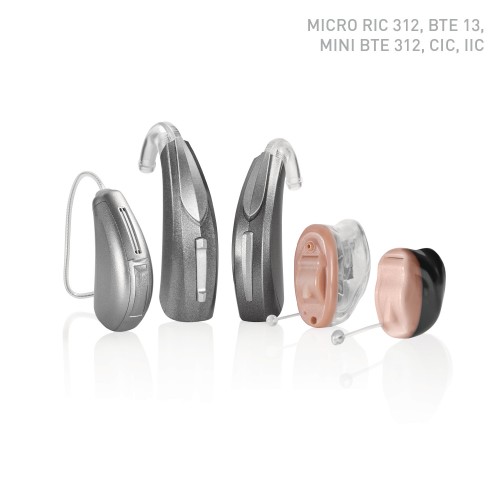 ---
Key Features
View the Starkey Muse video below
---