Unitron North 800 | Stride & Moxi Dura/Fit/Kiss Hearing Aids
Price Each £1195 | Price Pair £1695

Available in: RIC, BTE, ITC, ITE, CIC, MC, SP

Technology rating
High Street Price
£2000
Our price

£1195
For Free Expert Advice
8am to 8pm 7 days a week
Unitron North 800 Hearing Aids
Available in:  RIC, BTE, ITC, ITE, CIC, MC, SP 
|  March 2017 update - All models have now been superseded by the newer "Tempus" range.
|  November 2015 update - All in the ear models are now available. These are called the "Stride" models.
Important note regarding hearing aid names
Some companies supply a slightly more basic version of this hearing aid and market it as the "Vista N 810". The hearing aid is still made by Unitron and is almost identical to the North 800.
You will also see other names associated with Unitron products, such as "Moxi, Now, Fit, All, Dura, Kiss, Stride, Insera. These are all essentially different "shapes" of this hearing aid. For example, the Unitron Tempus Pro Moxi sits over the ear, whereas the Unitron Tempus Pro Insera fits entirely into the ear and is hidden down the ear canal. Feel free to ask us for a more detailed explanation.
The Unitron North 800 is the second to top technology level using the "North" processor. As a high-end hearing aid it is well suited to people who need to hear in challenging environments.
This hearing aid is available in three different styles and has won two awards for design excellence recently. 
Moxi Fit  The "Fit" is only a little bit bigger than the Moxi Kiss and that is because it also contains both a program change button and telecoil for the loop system, which you rarely get in the smaller receiver-in-canal aids. It won a "Red Dot" design award in 2015.
Moxi Kiss  The "Kiss" is the one to go for if you are looking for the smallest and most discreet aid you can get. This aid was the winner or not just one, but two design awards this year and it is ideal for people who don't need the extra features of the Moxi Fit and Moxi Dura which make them larger.
Moxi Dura  The "Dura" hasn't won any design awards unfortunately as it is harder to make the aid quite as discreet when you are providing a high power hearing aid suited for people with profound or severe to profound hearing losses.
Main Features
Soundnav
The chip in the North 800 identifies with six separate environmental types (out of the seven listed below) and adjust itself automatically as you move between them, always keeping the main focus on speech. These environments are;
Conversations in quiet
Conversations in a small group
Conversations in a crowd
Conversations in noise
General noise without speech present
Quiet
Music
Speechzone with Binaural spatial processing
As with the top model the North Pro, this aid will focus your hearing towards speech sounds in a noisy environment. It isn't quite as effective as the Pro but unless you are in the most challenging of environments you wouldn't notice much difference.
Multiband adaptive directionality
Multiband adaptive directionality tracks the background noise around you and suppresses sounds that aren't a speech to help you to hear better in such environments.
Pinna effect
Hearing aids sit on the back of your ear and this can sometimes cause you to lose the natural channelling effect your ear has, called the "Pinna effect". Clever programming in the aid replicates this effect to keep you hearing more naturally and from the front.
Sound Conductor
Another feature designed to make the sound quality more natural whilst maintaining speech intelligibility and comfort.
Antishock
Jarring sounds are made comfortable straight away before you hear them to protect you from loud, sudden sounds.
Binaural Phone
The hearing aid takes the incoming phone signal and then sends it to both ears so that you can hear the phone conversation in stereo.
Water-Resistant
Resistant to both dust and water to IP57 standards or better. The aid isn't fully waterproof, so no swimming when wearing them.
Other features
The North 800 has a lot of other features which would stretch this article to be a bit on the long side so we have summarised here with a list. Log it all, Flex system, Natural sound balance, Duo-link, data logging, Easy-t, Feedback manager, Tinnitus masker,  Windcontrol. If you need further details then feel free to email or call us.
What it looks like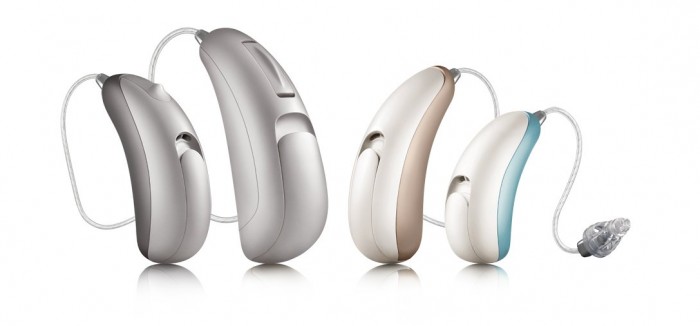 ---
Key Features
View the Unitron video below
---