Widex Daily 30 Hearing Aids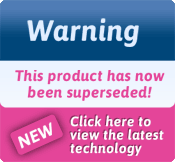 Price Each £345 | Price Pair £495

5 Year Warranty Included
Technology rating
High Street Price
£345
Our price

£345
For Free Expert Advice
8am to 8pm 7 days a week
Widex Daily 30 - Basic Level Technology
The Widex Daily, also known as the Widex Dream Daily 30 in some places, is the very most basic hearing aid that Widex currently produce.
It's based on the "Dream" technology, that's the range they had before the "Widex Beyond" and "Widex Unique" ranges.
It is the only "instant fit" hearing aid that we have available. That means that it isn't programmed to your hearing loss, instead it is set to an "average" hearing loss. This means that it works better for people who have a hearing loss similar to this "average".
It is also the only hearing aid that we do that is of more basic technology than the free ones that you can get on the NHS. Therefore this hearing aid is mainly of interest to those who cannot easily access NHS services for whatever reason.
If you have been recommended this hearing aid and would like advice, please call us on 0800 5677721
---