Phonak Belong Virto B-Titanium 70 Hearing Aids
Price Each £1395 | Price Pair £2295

4 Year Warranty Included

Available only in: IIC
Technology rating
High Street Price
£2100
Our price

£1395
For Free Expert Advice
8am to 8pm 7 days a week
Phonak Virto-B Titanium 70 - Mid Level Technology
Available only in:  IIC 
The Phonak Virto B-Titanium 70, more commonly known as just the Titanium 70 is the less expensive version of the Virto B-Titanium 90. 
They look exactly the same and are made in the same titanium 3D printer that the 90's are, the differences are in the technology inside them.
Main differences
Channels - Only 16 not 20
Echostop - The 90 has it, the 70 doesn't. This is a feature that removes reverberation when you are in an echoey environment.
AutoSense operating system - The 70's is a little more basic, less effective in background noise but not by a large margin.
Conclusion
The B-Titanium 70 is still the second from top hearing aid, the titanium range doesn't go any more basic than that so you are still getting a very sophisticated hearing aid. The price is a (relatively) small amount less for a small reduction in performance. Which of the two aids best suits you depends on your lifestyle.
What it looks like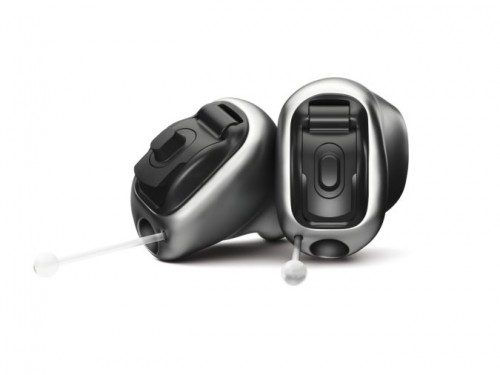 ---
Key Features
View the Phonak Virto-B Titanium Video Below
---