Who is the Health and Care Professions Council (HCPC)?
---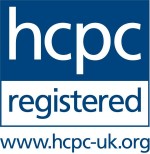 The HCPC is the Health and Care Professions Council. This is the regulatory body that protects the general public by keeping a register of all qualified, professional health and care workers. It was formerly known as the HPC (Health Professions Council) but was renamed in August 2012 when they took over the regulation of social workers.

It is an offense to practice under a professional title (such as Audiologist) without being registered with the HCPC. To register with the HCPC, a person must meet the council's standards for things such as training and skills as well as personal health and conduct.
You can view the register on the HCPC website so you can have complete peace of mind when choosing a healthcare professional.
This organisation also regulates and approves education and training programmes for health and care professionals.
---